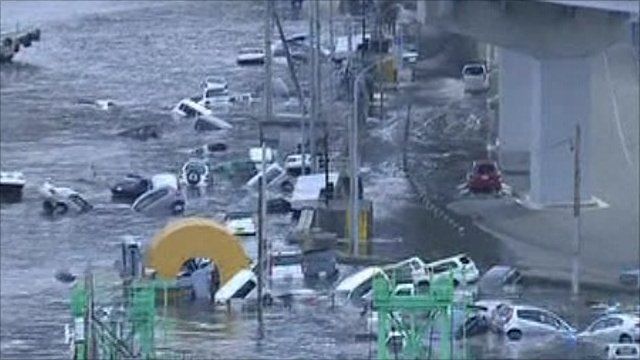 Video
Japan quake: 'High rise buildings were swaying'
A powerful earthquake has struck off Japan, shaking buildings in Tokyo for several minutes and forcing people out of their homes, witnesses said.
Japan issued its most serious tsunami warning, saying a wave as high as 6m (20ft) could strike the coast near Miyagi prefecture.
Reports initially reported a quake of magnitude 7.9 but have since been upgraded to an 8.9-magnitude quake, which struck about 250 miles (400km) from Tokyo at a depth of 20 miles.
Tsunami warnings have been issued.
Eric Due from the Japan Times explained what happened when the quake struck and said he saw high rise buildings sway in Tokyo.