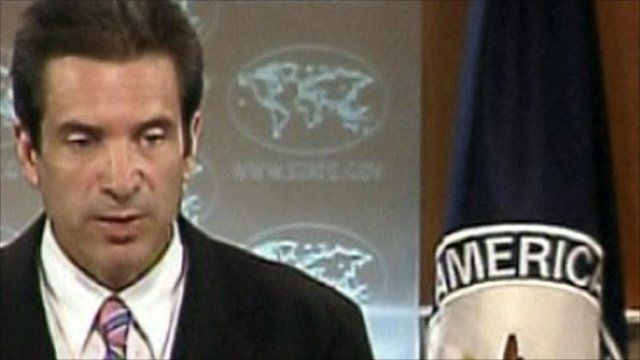 Video
Korea tensions: US condemns 'provocative' North
A US State Department spokesman has accused North Korea of an "unprovoked military attack" on neighbouring South Korea.
Mark Toner's comments came after an exchange of fire in which two South Korean marines were killed.
The South says North Korean shells started falling in the waters off the Yeonpyeong island at 1434 local time (0534 GMT) on Tuesday.
At least 50 landed directly on the island, most of them hitting a South Korean military base there. In addition to the two deaths, 16 South Korean marines and three civilians were injured.
The South fired back some 80 shells. Casualties on the northern side are unknown.
Go to next video: Why the escalation in Korea tensions?