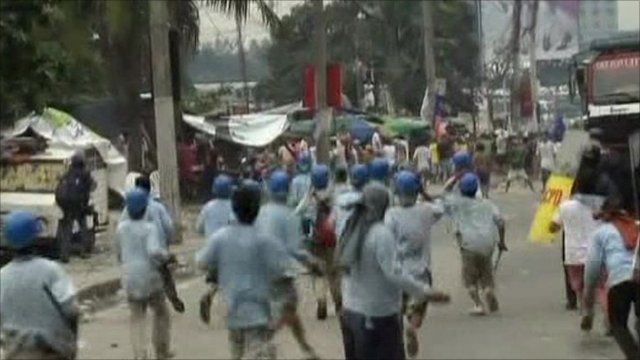 Video
Manila clashes over demolition of illegal slum
Squatters at a slum in the Philippines have fought with demolition workers and thrown stones at police as they attempted to move them out of their homes.
The government had served a seven day eviction notice and began tearing down their illegal properties in Manila.
The residents had earlier rejected a plan to relocate them to Montalban, east of Manila.
Residents built barricades but failed to stop demolition workers who soon retaliated. Police in riot gear responded and used water cannon to disperse the crowds.
Local media have reported that some residents and police were injured in the clashes.
Go to next video: Newborn left in Manila airport bin