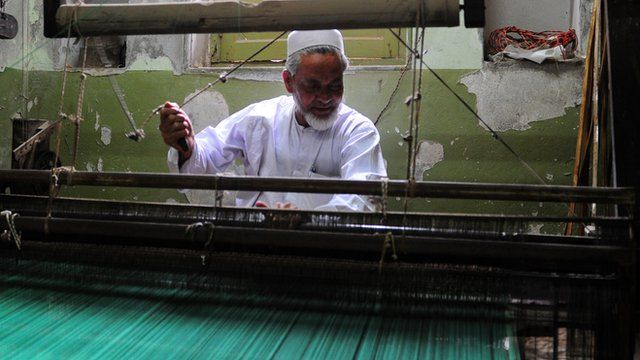 Video
Traditional craft nearing the end of its rope in India
When it comes to Indian fashion, it's hard to imagine anything more traditional than a hand-woven sari.
And in Varanasi, creating those must-have female adornments has been largely a male profession.
But recently, demand for these dresses -- also called Banarasi saris -- has dropped because of the emergence of cheap alternatives.
BBC Pop Up travelled to Varanasi to find out why one of the oldest cottage industries in the country is dying.
Produced by Neha Sharma.
Follow what BBC Pop Up is up to in India and find out how to get involved at bbc.com/popup.
Go to next video: Where only film stars win elections