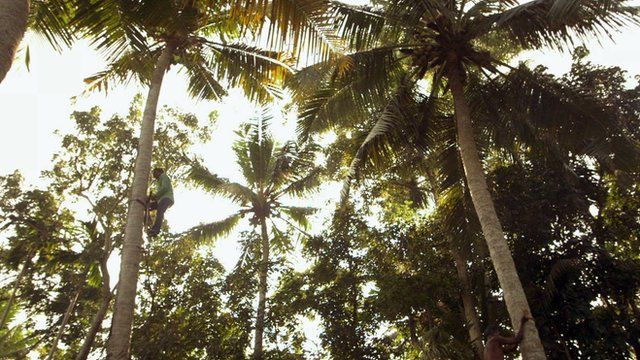 Video
Man v machine in a race to pick coconuts
More than six billion coconuts are picked in the Indian state of Kerala every year.
Most are still picked by climbing up the tree by hand, but the number of pickers has declined dramatically in recent years as younger generations move away from manual jobs.
The industry is worth billions of dollars and the state government has tried to entice people back into the job by running competitions and offering prize money.
One farmer has invented a device which helps to make the process easier, but can it compete with traditional methods?
BBC Travel Show's Henry Golding finds out.
The programme was first broadcast on 20 February 2016 on BBC World News. It will be repeated at these times on BBC World News.