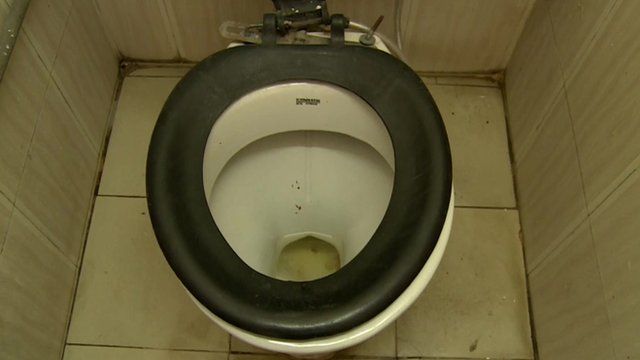 Video
'Pee-Buddy' helps women in India avoid dirty toilets
Unhygienic toilets can be a breeding ground for bacteria. Many people would prefer to avoid making contact with a dirty loo - easy enough if you are a man, but not so easy for a woman.
In India the problem is compounded by the fact that there are very few public toilets around.
But now an Indian entrepreneur has come up with a disposable female urination device that helps women stand and pee.
The BBC's Shalu Yadav hit the streets of Delhi to find out what women do to avoid dirty toilets.
A previous version of this article stated that unhygienic toilets are a common cause of urinary tract infection among women in India. This is not correct. Although toilet seats do carry germs, they are not a common cause of UTIs. Urinary infections can be caused by a number of different factors that let bacteria into the urethra (the tube where urine comes out). Thorough hand washing is the best way to prevent the spread of bacteria.
Other female urination devices are available internationally.
Go to next video: Can Modi scheme clean up India?