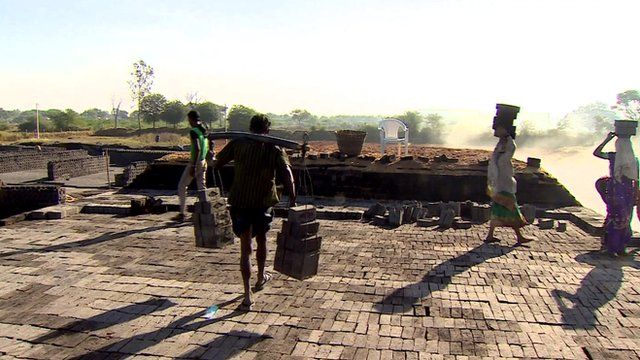 Video
'Lose my life, my leg or my hand?': Modern-day slavery in India
It is a form of modern day slavery otherwise known as forced labour. Millions of men, women and children are made to work against their will for little or no pay.
The UN's International Labour Organisation says there are 21 million people worldwide in forced labour.
Nearly half of them are in India even though the practice has been illegal for almost 40 years.
It is estimated more than four million of them are children.
The BBC's Humphrey Hawksley reports from the village of Pipalguda in the Indian state of Orissa.
Go to next video: Primark investigating 'SOS note'