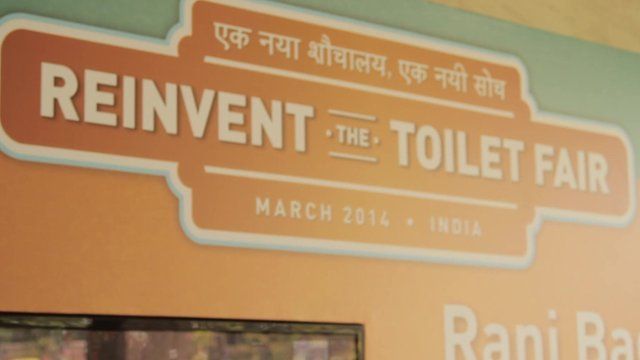 Video
Delhi stages toilet fair
A new World Health Organisation (WHO) report says more than half a billion people in India still "continue to defecate in gutters, behind bushes or in open water bodies, with no dignity or privacy".
India's government offers cash incentives to subsidise construction of toilets. It has also initiated hygiene and sanitation awareness campaigns, such as the "No Toilet, No Bride" slogan launched in the state of Haryana in 2005, urging brides to reject a groom if he did not have a lavatory at home.
The Gates Foundation too has offered grants to create latrines that are not connected to water, sewer or electricity and to improve the treatment of human waste.
A recent "toilet fair" organised by the Foundation in Delhi included a lavatory with a photovoltaic roof-top that powers a reactor breaking down excrements into fertiliser, and another one which came equipped with an automatic sterilisation system and a generator turning the moisture into water.
BBC News spoke to some of the people involved in the fair.
Video journalist: Shannti Dinnoo