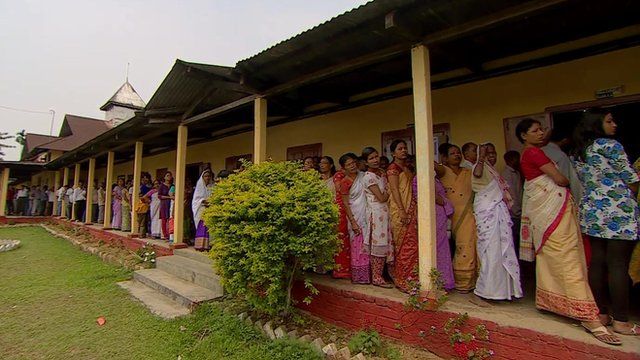 Video
India elections day one: Long queues in Assam and Tripura
Indians have started voting on day one of the world's biggest election, with the ruling Congress party pitted against the Hindu nationalist BJP opposition.
Voting began in remote Assam and Tripura - an area dotted with plantations growing the world-famous Assam tea.
More than 814 million Indians are eligible to vote in the poll, which made for long queues, as Sanjoy Majumder reports.
Go to next video: On the ground at Modi rally