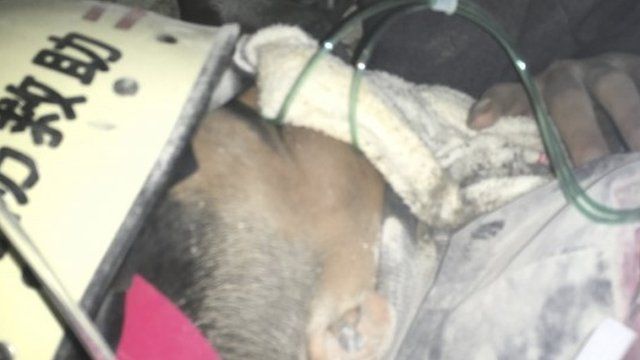 Video
China landslide survivor in hospital after 67-hour ordeal
A survivor of a huge landslide in south east China is being treated in hospital after being buried for more than 60 hours.
The 19-year-old has been named as Tian Zeming, a worker from Chongqing in south-western China.
Authorities said in a press conference on Wednesday that he was found in an extremely weak condition in an excavated hole under a building's roof. Rescuers took about two hours to safely pull him out.
The landslide hit an area of Shenzhen early on Sunday and engulfed more than 30 buildings in an industrial district. More than 70 people are still missing.
It is believed a huge man-made mound of earth and construction waste collapsed after heavy rains.
Louise Minchin reports.
Go to next video: China: Building collapse filmed amid landslide