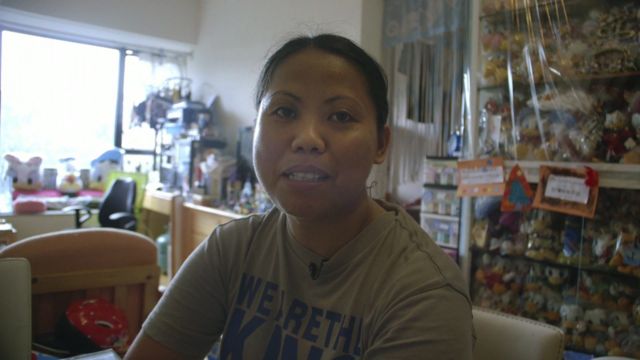 Video
100 Women 2015: Filipina mum pays price of Hong Kong job
Nearly half of the 340,000 foreign domestic helpers in the former British colony, Hong Kong, are from the Philippines and Indonesia.
Many local working parents say they could not hold down their jobs without the help.
But the price one Filipina mother is paying to work as a live-in nanny in the city is extremely high.
She talks to the BBC's Grace Tsoi about the sacrifices she has had to make.
This year's season features two weeks of inspirational stories about the BBC's 100 Women and others who are defying stereotypes around the world.
Like us on Facebook and follow us on Instagram using the hashtag #100Women.