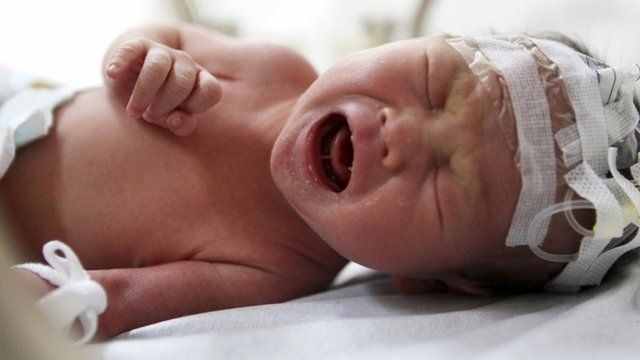 Video
Chinese baby 'fell into sewage pipe accidentally'
The Chinese baby that was rescued from a sewage pipe fell in accidentally, the baby's mother has said.
The mother, who has not been named, reportedly told police she unexpectedly gave birth on the toilet and that the baby slipped in to the sewer.
She is reported to have raised the initial alarm, despite not admitting it was her baby until later.
The baby is currently recovering in hospital after being cut free from the pipe in Jinhua city on Saturday.
Martin Patience's report contains some distressing scenes.
Go to next video: China baby rescued from sewage pipe