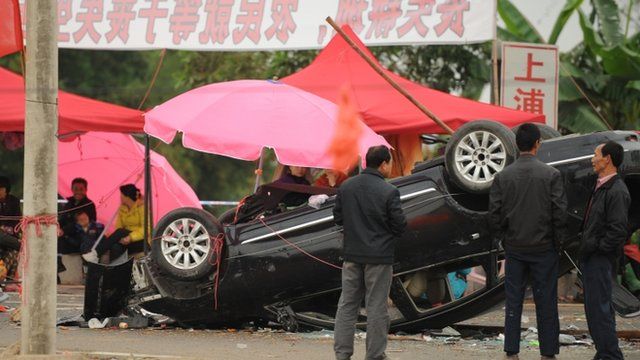 Video
Protests over Shangpu village land grab
China's National People's Congress has opened in Beijing, beginning the final stage of the country's once-in-a-decade leadership change.
But as the country's politicians gather, there have been protests coming from a small village on the coast.
The residents of the village of Shangpu in Guangdong province are claiming that corrupt local officials and businessmen are stealing their land, and they are demanding democratic elections.
John Sudworth reports from Shangpu.
Go to next video: China set for People's Congress