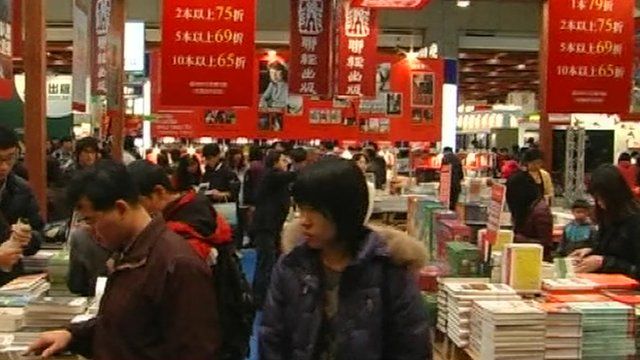 Video
Banned Chinese books popular in Taiwan
The Chinese government keeps a tight control on the publishing and importation of books, especially those on what it deems sensitive subjects.
But in Taiwan, the trade in Chinese language books banned on the mainland is thriving. And at the opening of one of the biggest book fairs in Asia this week, the Taiwanese president, Ma Ying-jeou called for closer cooperation between publishers and authors across the Taiwan Strait.
Cindy Sui reports from the Taipei International Book Exhibition.
Go to next video: Asian admirers devour Jobs biography