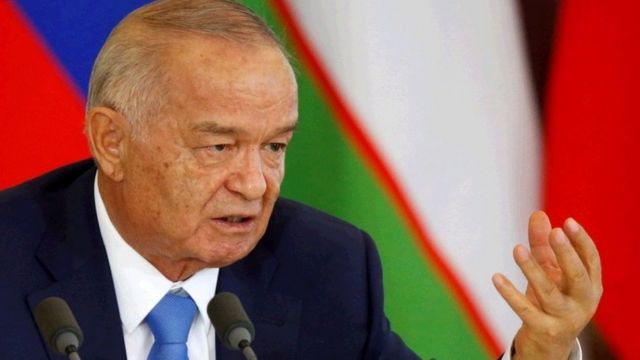 Video
The leadership of Islam Karimov
Uzbek state TV has announced the death of President Islam Karimov, after 27 years in power.
During his long rule, Mr Karimov built a relatively stable secular regime in a region threatened by Islamist radicalism.
But many believe this was done at the expense of human rights as Mr Karimov turned the Central Asian nation into one of the world's most authoritarian and repressive states.
BBC News' Abduljalil Abdurasulov takes a look back at his leadership.
Video produced by BBC Monitoring
BBC Monitoring reports and analyses news from TV, radio, web and print media around the world. You can follow BBC Monitoring on Twitter and Facebook.
Go to next video: Uzbeck leader's 'unruly' daughter