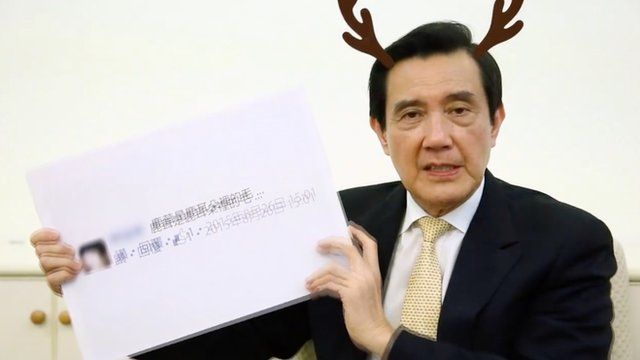 Video
Taiwan's outgoing president Ma Ying-jeou in viral video
A humorous video featuring the now-ex Taiwanese leader mocking himself has clocked up more than six million views on Facebook in two days.
Ma Ying-jeou, who handed over the reins to Tsai Ing-wen on Friday, has seemingly won the hearts of social media users in both Taiwan and China.
BBC Monitoring looks at the best parts of the video and the possible reasons behind why Mr Ma decided to have it made.
Produced by Alexi Peristianis, Jeff Li and Kerry Allen
BBC Monitoring reports and analyses news from TV, radio, web and print media around the world. You can follow BBC Monitoring on Twitter and Facebook.
Go to next video: Boom! Trudeau joins Invictus rivalry