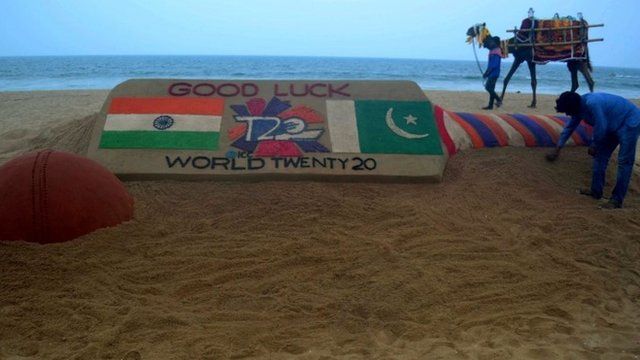 Video
Excitement ahead of India Pakistan Twenty20 cricket match
There is growing anticipation in the Indian city of Kolkata, ahead of one of the world's greatest sporting showdowns as arch rivals India and Pakistan face off in the World Twenty20 cricket tournament.
The build-up has been full of drama, as Pakistan almost pulled out of the competition on security grounds, which led to a last-minute change of venue from Dharamshala to Kolkata.
Pakistan's government even lodged an official protest, saying not many of its diplomats were being allowed to watch the game.
The BBC's Sanjoy Majumder is in the city, and feels the passion and the heat ahead of the match.
Go to next video: India's slum cricket league