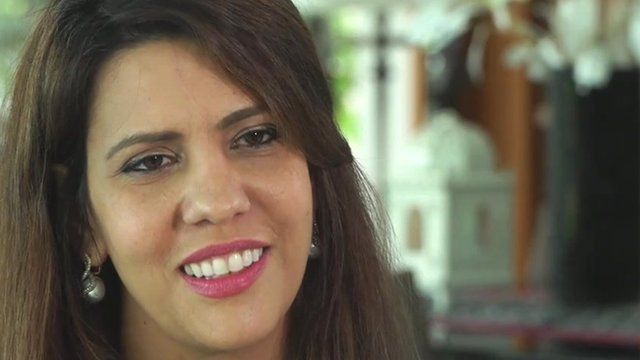 Video
Sister of freed Shahbaz Taseer tells BBC of her relief
Sara Taseer, the sister of the recently freed son of murdered Pakistani governor Salman Taseer, has told the BBC that she is experiencing a "remarkable sense of release" after her brother walked free this week.
In the first interview given by the family following Shahbaz Taseer's release, she said she was "floating" with relief, although she had not yet spoken to him.
She said it was for her brother to talk about the circumstances of his release.
She added that many liberal Muslims in Pakistan felt unsafe expressing themselves, fearful of inciting a radical backlash. Her father was murdered by his bodyguard, Mumtaz Qadri, for trying to overturn Pakistan's blasphemy laws.
spoken to the BBC in an exclusive interview. It's the first time a member of the Taseer family has spoken to a media organisation since the release of Shahbaz Taseer who was kidnapped five years ago. Ms Taseer spoke to our correspondent Karishma Vaswani.