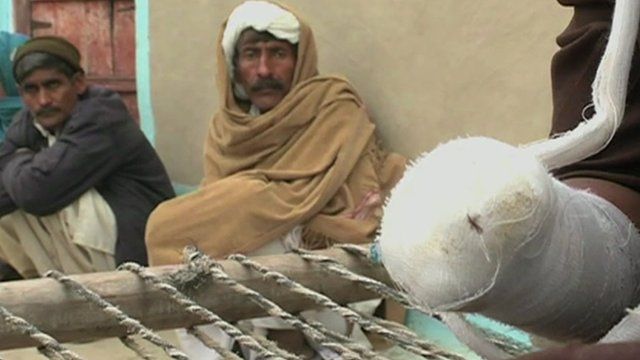 Video
Pakistan 'blasphemy' boy 'doesn't regret cutting off hand'
A Pakistani boy who cut off his own hand, believing he had committed blasphemy, says he does not regret his action.
The 15-year-old raised his hand by accident when a cleric asked worshippers who did not believe in the teachings of the Holy Prophet to identify themselves.
Admirers praising the boy's "devotional" act have travelled to his village to meet him, but his cleric has been arrested under anti-terrorism laws.
BBC Urdu's Iram Abbasi is the first international broadcaster to speak to the boy.
Some viewers may find the details in this report disturbing.
Go to next video: Blasphemy woman's family 'live in fear'