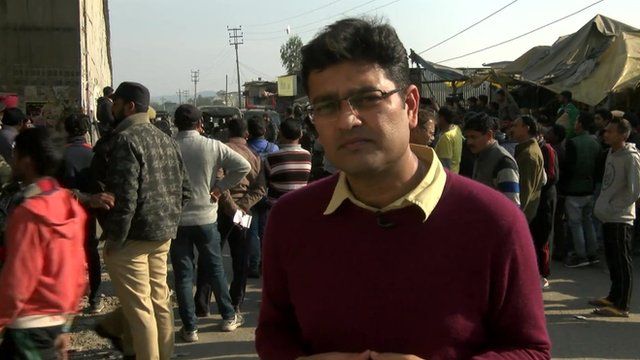 Video
Fresh gunfire and blast heard at India Pathankot base
More gunfire and a blast have been heard at an Indian air force base at Pathankot, near the Pakistani border.
It follows an earlier attack on the base on Saturday. At least four attackers and seven Indian soldiers have died so far.
Indian officials had previously said that the base had been secured.
The BBC's Nitin Srivastava is at the checkpoint in Pathankot which leads to the base.
Go to next video: Indian air force base attacked