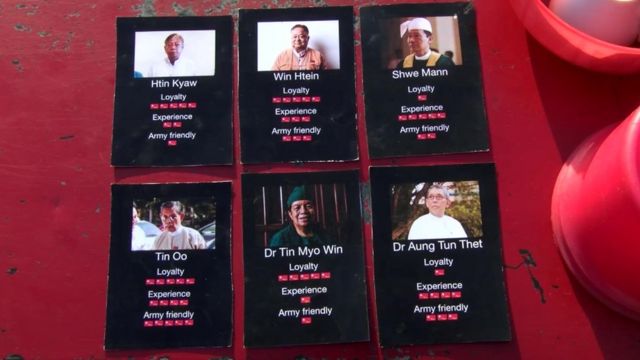 Video
Who will be Myanmar's new president?
Three weeks after leading her party to a huge win in Myanmar's general election, Aung San Suu Kyi is holding talks with the country's president and the army chief.
One topic on the table is the thorny question of who becomes Myanmar's next president.
Ms Suu Kyi is constitutionally barred from becoming president, which means she is going to have to nominate someone else.
The BBC's Myanmar correspondent Jonah Fisher tries to find out who might be up for the top job.
Go to next video: Landslide win for Suu Kyi's party in Myanmar