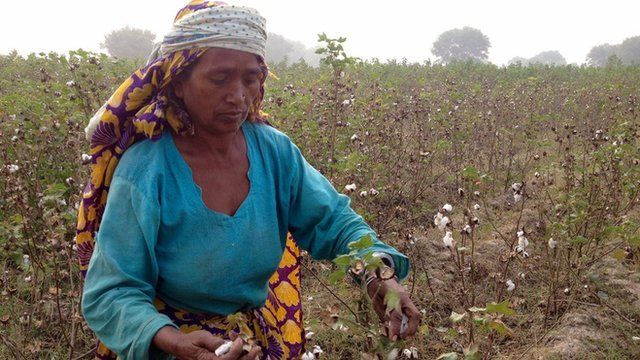 Video
100 Women 2015: The Pakistani who has been cotton picking for 50 years
Cotton picking in Pakistan is considered women's work where they earn as little as $3 a day.
There are an estimated 500,000 women working in the fields with few rights.
For the 100 women season, BBC Urdu's Shumaila Jaffery has been to the cotton belt of Pakistan.
Much has stayed the same for the women here but there are small signs of change.
Our 100 Women season showcases two weeks of inspirational stories about the BBC 100 Women and others who defy stereotypes around the world.
Like us on Facebook, follow us on Instagram using the hashtag #100Women and listen to our content here.