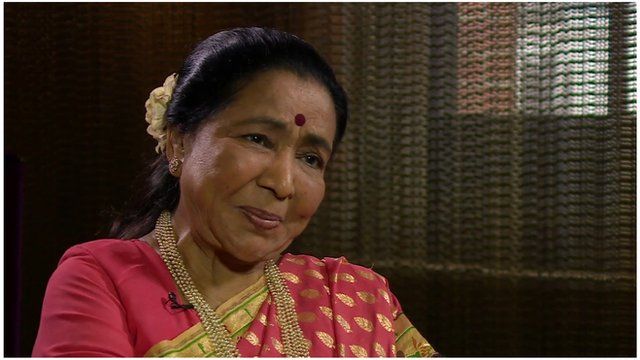 Video
BBC 100 Women 2015: Bollywood star Asha Bhosle 'feels 30'
Asha Bhosle, 82, is a Bollywood singing star whose career has spanned seven decades.
But despite her advancing years, she still performs worldwide and says she feels 30 inside.
She has given voice to hundreds of actresses as a playback singer but is critical of the latest film releases, saying they lack plot, dialogue and good songs.
Ms Bhosle spoke to the BBC's Asian Network reporter Shabnam Mahmood as part of the BBC's 100 Women season.
The film clip entitled Umrao Jaan is courtesy of Muzaffar Ali and the film clip Yaadon ki Baaraat is from Nuzhat Khan.
Our 100 Women season showcases two weeks of inspirational stories about the BBC 100 Women and others who defy stereotypes around the world.
Like us on Facebook and follow us on Instagram using the hashtag #100Women.
Go to next video: Indian fight for 'right to pee'