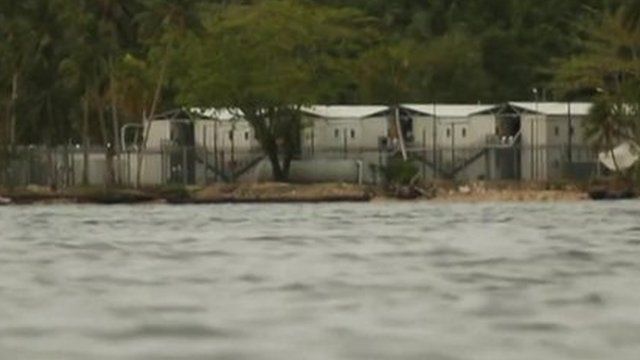 Video
Papua New Guinea: The camps where Australia sends asylum seekers
In Australia, the government's solution to the problem of migrants who arrive by boat is to intercept them and send them to another country, which it pays to take them in.
The migrants, who come from some of Asia's poorest countries, are sent to Papua New Guinea in the Pacific where they live in a holding camp.
There have been recent allegations of violence, and mistreatment.
Australia does not allow journalists to visit the centres but the BBC's Jon Donnison travelled undercover to Papua New Guinea to reach one such camp on Manus island.
Go to next video: Manus riots: 'It was like a horror film'