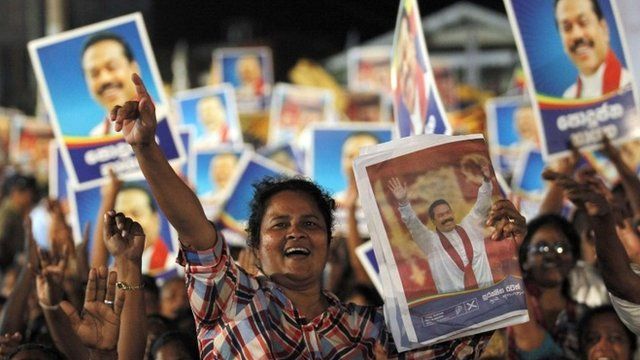 Video
Sri Lanka nears 'tight' presidential election
On Thursday, Sri Lanka will vote in presidential elections.
In what is predicted to be a close contest, the country's President Mahinda Rajapaksa is running for a third time, and his main challenger is a man who was part of his own government less than two months ago.
President Rajapaksa has been the undisputed leader of the country for nearly a decade and is widely credited with putting an end to an ethnic war with Tamil militants.
But Sri Lanka is still grappling with divisions between the Sinhalese majority and Tamil minority groups.
And many believe the president's power may be on the decline.
Yogita Limaye reports from Colombo.