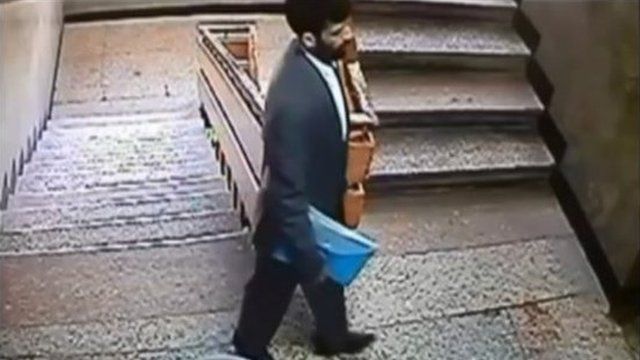 Video
Kabul suicide bomb caught on CCTV
The BBC has been tracking the number of people killed around the world during the month of November as a direct result of jihadist violence.
The number of suicide bombs in Kabul has risen sharply - among them, one which was intended to kill Kabul's police chief at the time, Zahir Zahir.
A suicide bomber had managed to reach one of his offices in the heart of the city's heavily fortified police headquarters.
The location of the attack meant that the whole event was captured on CCTV.
Mr Zahir resigned as police chief in late November and now heads the counter-intelligence department.
He spoke to Richard Galpin about how he narrowly escaped the attack in early November that killed his chief of staff and injured six visitors.
Go to next video: Kabul police boss quits amid attacks