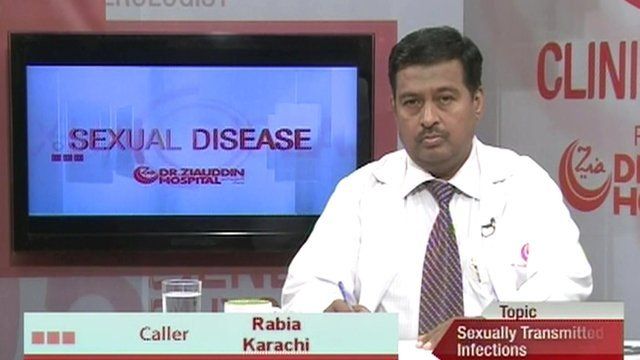 Video
Pakistan's sex advice phone-in television show
A Pakistani TV channel is breaking new ground by airing a weekly phone-in show that discusses sexual health.
Sex is a taboo word in Pakistan, readily associated with sin, guilt and shame.
Hosted by Dr Nadeem Siddiqui, the show Clinic Online is broadcast on HTV (Health TV), a channel focusing on everyday lives of Pakistanis with a mix of health and lifestyle content.
A wide range of issues are brought up, from sexually transmitted diseases (STDs) and infertility, to questions about sexual performance and satisfaction.
HTV's CEO Faizan Syed took BBC News behind the scenes.
Go to next video: Pakistan's phone-in sexual health show