Media player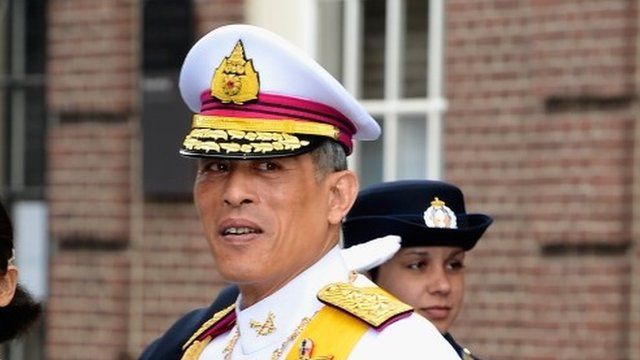 Media playback is unsupported on your device
Video
Thailand crown prince strips wife's family of royal name
The Crown Prince of Thailand, Prince Vajiralongkorn, has ordered the government to strip his wife's family of a royal surname, in a move that is thought to be a first step on the way to divorce.
It comes after seven of her close relatives were arrested in a purge of officials allegedly involved in corruption.
Princess Srirasmi Akrapongpreecha is Crown Prince Vajiralongkorn's third wife, and the pair married in 2001.
Jonathan Head reports.