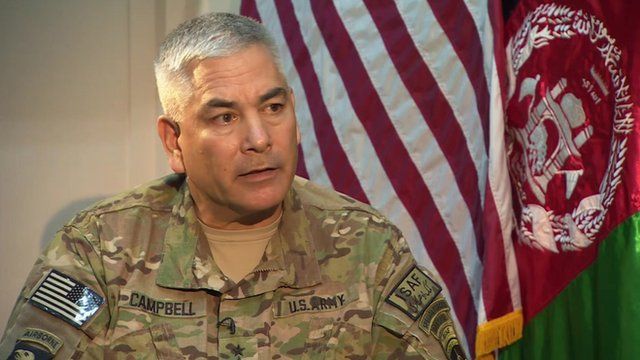 Video
Afghanistan: Are Islamic State militants a threat?
The US commander of international forces in Afghanistan, General John Campbell, says "there is no credible intelligence of operations by the Islamic State" in the country.
There have been persistent rumours of beheadings followed by reports that civilians are being killed in an apparent copy of IS tactics but General Campbell says that the reports have been "exaggerated".
With US forces to leave by 2016, how will Afghanistan keep Islamic State militants out?
David Loyn reports from Kabul.
Go to next video: 'Underestimated' - Obama on IS rise