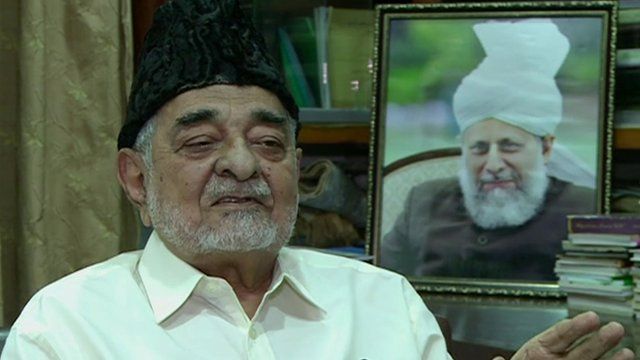 Video
'Ahmadis are in for a more difficult time'
It's the 40th anniversary of the Ahmadi people being declared non-Muslims in Pakistan. The Ahmadi movement identifies itself as Muslim and follows the teachings of the Koran, but it is regarded by orthodox Muslims as heretical - because of its interpretation of certain Koranic writings.
Head of all Ahmadi missions in Pakistan Mirza Khursheed Ahmed believes that the atmosphere in Pakistan is growing ever more difficult for Ahmadis, and that when the state denies rights to one group it leads to wider religious intolerance.
Video produced by BBC Urdu's Nosheen Abbas.
Go to next video: Asylum hope for student shot in head