Media player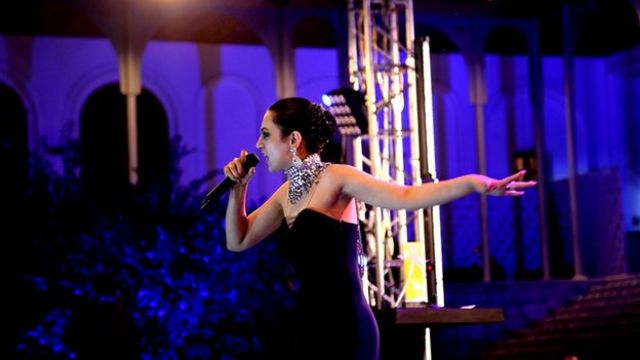 Media playback is unsupported on your device
Video
Hard hitting rap at Kabul music festival
Afghans were treated to a dash of celebrity stardust recently as Kabul hosted the glitzy 'Rumi' music awards ceremony.
One of the winning stars was female rapper Paradise.
Dressed in a revealing black gown and diamond necklace, she performed her latest song, an impassioned denunciation of violence against women.
The hard-hitting lyrics cover taboo subjects like rape, domestic violence and self-immolation.
"Unfortunately women in Afghanistan face lots of troubles and we sing to give them a voice," Paradise told the BBC.