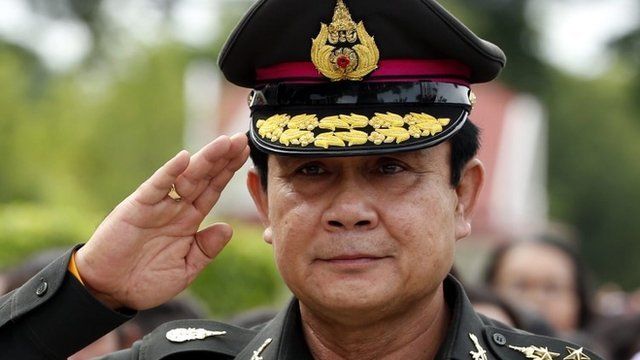 Video
Thailand coup general Prayuth Chan-ocha named as PM
The general who led a a dramatic coup in Thailand in May, Prayuth Chan-ocha, has been named as the country's new prime minister.
The coup followed months of intense political deadlock between Yingluck Shinawatra's government and opposition parties that resulted in protests and clashes.
Gen Prayuth, 60, was nominated on Thursday by a parliament hand-picked by the junta and made up of mostly military and police figures.
Jonathan Head reports.
Go to next video: Thai military shows weapons haul