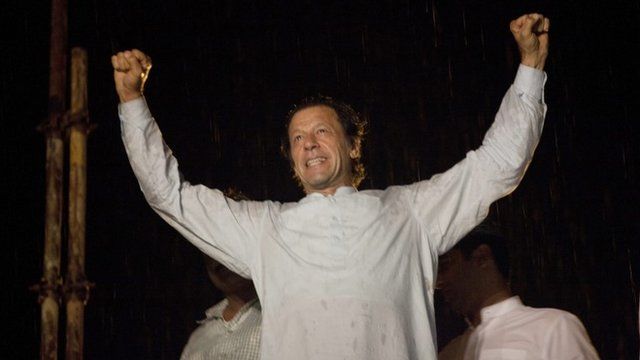 Video
Imran Khan rallies supporters after march to Islamabad
Opposition politician Imran Khan has addressed a big protest rally in Islamabad after leading a march to the capital.
He demanded the resignation of the Prime Minister, Nawaz Sharif, saying last year's election was rigged.
His convoy, which set out from Lahore, was pelted with stones in the city of Gujranwala. Officials from Mr Khan's party said his vehicle was also shot at but he was not hurt.
Anti-government cleric Tahirul Qadri has also been leading a protest convoy to the capital.
The protests represent the biggest challenge yet to Prime Minister Nawaz Sharif's government since he took office last year.
Alpa Patel reports.
Go to next video: Confusion over Imran Khan 'gunshots'