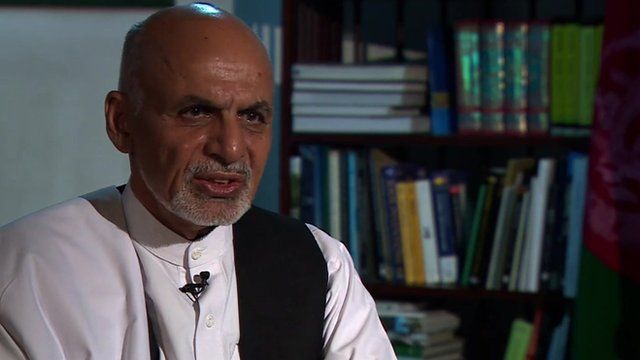 Video
Afghan elections: National unity deal 'not power sharing', says Ghani
Afghanistan's two presidential candidates are now co-operating to build a government of national unity.
The deal comes four months after disputed elections in which both Dr Abdullah Abdullah and Ashraf Ghani claimed victory. It was signed on Friday in front of the US Secretary of State John Kerry.
However, there are some differences in how the men see the agreement, with Mr Ghani declaring it is not a power-sharing deal.
He told the BBC's David Lyon: "We are creating a government of national unity... where the executive implements a common programme based on a common vision and understanding. It's not power sharing."
Go to next video: National unity deal for Afghan rivals