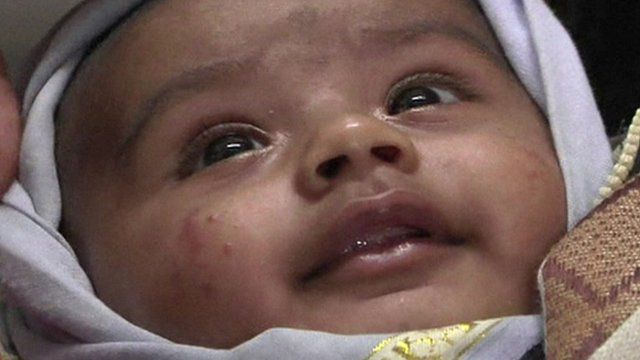 Video
Mother and baby saved after India landslide
Rescue workers in western India are working to locate survivors of a landslide that has claimed at least 30 lives and buried up to 200 people.
Eight people have been rescued from the wreckage in Malin village, near the city of Pune in Maharashtra state.
Among the eight people saved were 25-year-old Pramila Lembe and her three-month-old baby, who were rescued eight hours after the landslide.
Teams worked through the night but rain was hampering efforts to search for scores of people presumed trapped under the mud and debris.
The landslide hit the village early on Wednesday while people were sleeping.
Yogita Limaye reports.