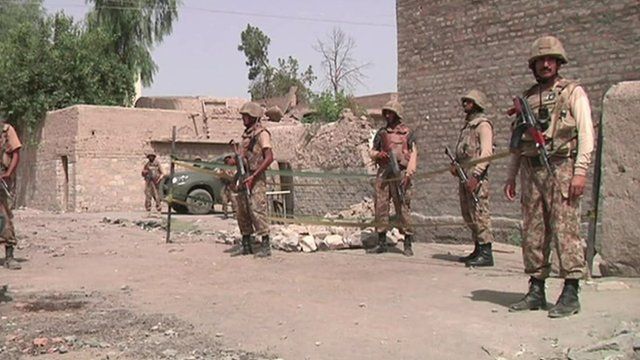 Video
Pakistani offensive continues in North Waziristan
Pakistan's military says its anti-militant offensive in a north-western tribal area has now taken control of 80% of the strategic town of Miranshah.
The armed forces have been waging a long-awaited assault on North Waziristan to eradicate militant hideouts, which are used to carry out attacks on the rest of the country.
But the man in charge of operations on the ground admits that many of the main militants may have had time to escape before the assault got under way.
Journalists including the BBC's Haroon Rashid were taken on a rare visit to the area.
Go to next video: 'It could be a huge human tragedy'