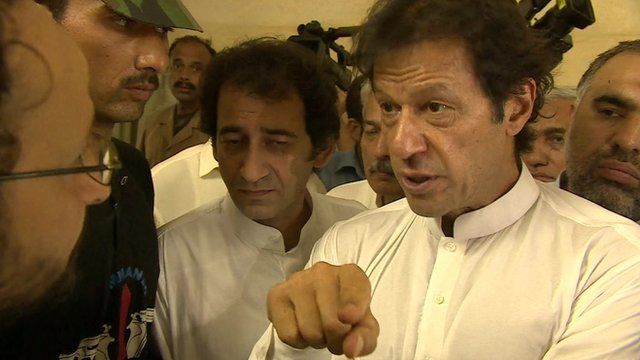 Video
Imran Khan warns of 'huge human tragedy' in N Waziristan
Imran Khan, from the Movement for Justice Party, has called on the country's army to allow international charities to access parts of North Waziristan struggling to cope with the number of people displaced by violent clashes.
Pakistan's military is three weeks into an operation to clear the tribal region of North Waziristan of Taliban militants. Officials say up to 750,000 people - many of them children - have been forced to flee their homes.
Mr Khan, whose party governs the provincial government in the region, told the BBC's Shahzeb Jillani that the crisis was beyond his government's capacity to deal with.
Go to next video: Pakistan stepping up militant strikes