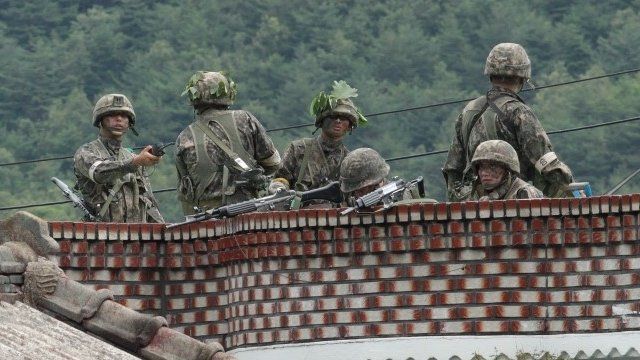 Video
Renegade South Korea soldier in stand-off after shootings
South Korean troops have cornered a soldier who went on the run after shooting dead five of his comrades and wounding seven others.
He has been surrounded near a school, where there was a brief exchange of fire in which one person was injured.
There is now a stand-off as the authorities try to persuade the soldier to surrender.
One media report said his parents had been taken to the site to help convince their son to turn himself in.
Officials say they were stationed in a remote part of the border with North Korea.
This is seen as one of the most stressful postings for the army, where tens of thousands of troops are stationed, and there have been previous incidents of soldiers shooting their colleagues, and even committing suicide.
Kevin Kim reports from Seoul.
Go to next video: South Korea ferry boss in court