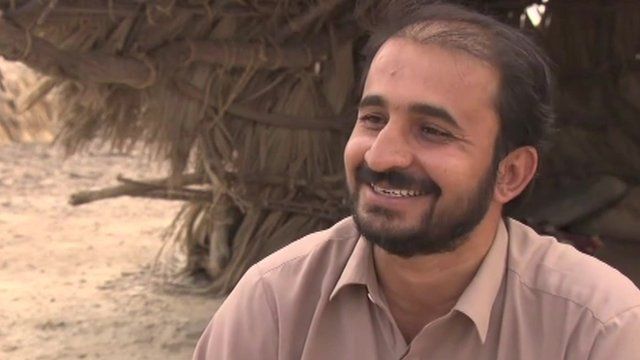 Video
Missing Balochistan student leader Zahid Baloch insists group is peaceful
Friends of nationalist student leader Zahid Baloch say he has been abducted by Pakistani security forces.
Mr Baloch, who heads the separatist Baloch Student Organisation (Azad), was picked up in a security raid in Quetta, the capital of Balochistan province, on 18 March.
Two months on, no one knows where he is.
The Pakistani government outlawed Mr Baloch's BSO (Azad) group in March 2013 along with about a dozen factions it said were militant or extremist.
Officials accuse the group of spreading anti-Pakistan literature on college and university campuses.
Six months before he disappeared, Zahid Baloch met the BBC's Shahzeb Jillani, and insisted his group were engaged in a non-violent struggle for self-determination.
Go to next video: Pakistan's Balochistan insurgency