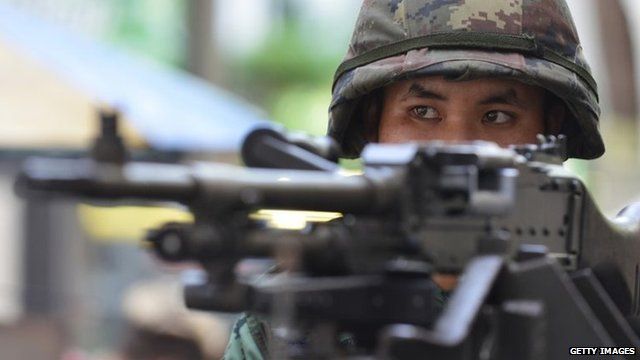 Video
Thailand military coup - in 60 seconds
Thailand's army chief Gen Prayuth Chan-ocha has announced that the military is taking control of the government while it restores order and pushes through political reforms.
Martial law was declared on Tuesday, and the coup comes amid a political crisis and after months of escalating tensions.
The move could enrage supporters of the government: The cabinet has been told to report to the military, TV broadcasting is suspended, political gatherings are banned and a nationwide overnight curfew is in force.
Here is the background to the crisis - in 60 seconds.
Video produced by Michael Hirst
Go to next video: 60 secs: Iraq election