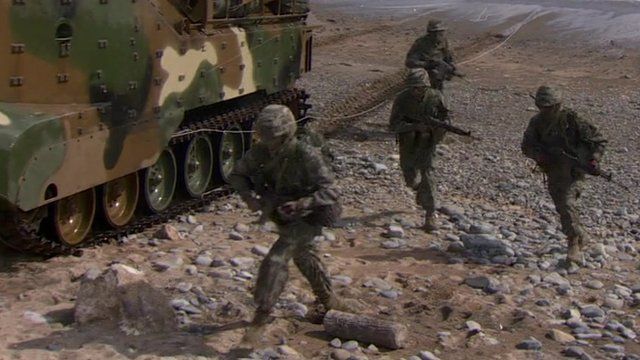 Video
Koreas exchange fire as war games held
North and South Korea have exchanged fire into the sea across the disputed western sea border, according to Seoul.
North Korea announced early on Monday that it would hold live-fire drills in seven parts of the border area, while South Korea said it returned fire after North Korean shells landed in its territorial waters.
The exchange took place as the US and South Korea took part in the largest joint military training exercise to be held in the region for 20 years.
Rupert Wingfield-Hayes was the only British journalist to be present at the exercise in Pohang and has sent this report.
Go to next video: US and South Korea stage military drill