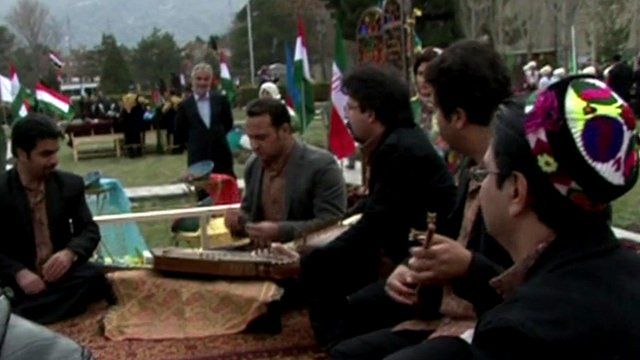 Video
New Year hope at Kabul festivities in Afghanistan
In the midst of Afghanistan's growing security and economic woes, there has been a celebration of the Persian New Year.
Leaders from across the region, including the Presidents of Pakistan, Iran, and Tajikistan, have spent the day in Kabul for the Nawroz International festival.
It is a Unesco-recognised event to honour the annual traditions of Persian-speaking countries, or the nations which mark the start of spring as the start of a New Year.
Afghans also see it as the affirmation of their hopes for the next year despite all their worries.
Lyse Doucet reports from the presidential palace in Kabul.
Go to next video: Will the Taliban take over again?