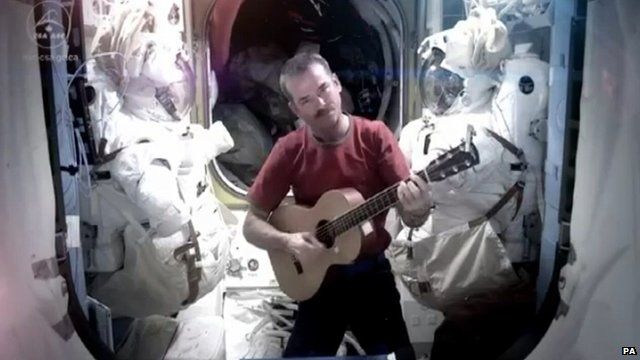 Video
Astronaut Chris Hadfield: 'We must learn from MH370'
Retired astronaut Chris Hadfield has said the aviation industry must learn from the missing Malaysian airliner "tragedy" if the flight's "black box" is recovered.
The former International Space Station commander added however that the search would be almost impossible, having viewed the "immensity" of the South Indian Ocean from space.
Hadfield told BBC Radio 5 live's Phil Williams: "The two shuttle accidents - they were tragic but we learnt a tremendous amount from it to make space flights safer and to help try and make the whole thing not be in vain."
Flight MH370 disappeared on 8 March with 239 people on board. No debris has been recovered from the ocean so far.
Go to next video: 'Most difficult search in aviation history'