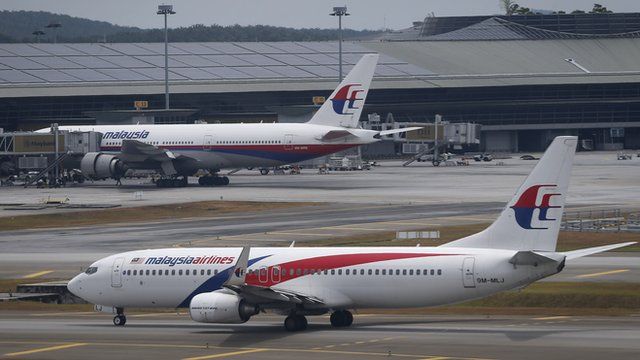 Video
MH370 flight transponder 'switched off'
The communications systems of the missing Malaysia Airlines flight MH370 were deliberately disabled, Malaysia's Prime Minister Najib Razak has said.
"We can say with a high degree of certainty that the aircraft's communications system was disabled just before the plane reached the east coast of Malaysia," he told a press conference in Kuala Lumpur.
"Shortly afterwards, between the border and Vietnamese air traffic control the transponder was switched off," he continued.
"We are ending our operations in [the] south China sea and reassessing the redeployment of our assets."
The BBC's Rupert Wingfield-Hayes and broadcaster Simon Calder join the programme to examine the fate of the missing Malaysian Airlines flight MH370.
First broadcast on BBC Radio 4's Today programme on Saturday 15th March.