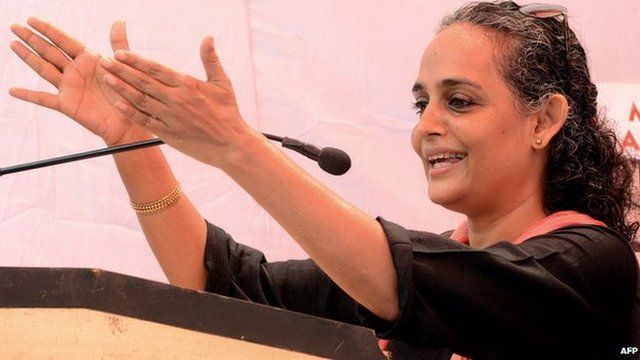 Video
Arundhati Roy on India's 'growing atmosphere of intolerance'
The author Arundhati Roy has sharply criticised Penguin India for recalling and destroying all remaining copies of a controversial book on Hinduism by a prominent US scholar.
Ms Roy told the BBC World Service that there was a "growing atmosphere of intolerance" in India and that censorship had been "outsourced to the goon squad".
Penguin India has defended its decision to pulp The Hindus: An Alternative History by Wendy Doniger.
It said it had to respect the laws of land, such as those which make it a crime to offend religious feeling.
Hindu campaign group Shiksha Bachao Andolan brought a civil case in 2011 against Penguin India, arguing that the book contained "heresies" insulting to Hindus.