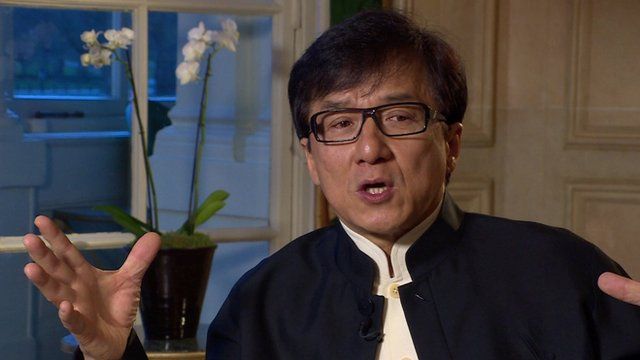 Video
Actor Jackie Chan supports anti-poaching campaign
Actor Jackie Chan has spoken to the BBC about his efforts to change Chinese attitudes towards endangered animals.
It comes as leaders from 40 states gather in London to discuss the illegal wildlife trade with delegates including Prince Charles and The Duke of Cambridge, Prince William.
The aim is to draw up a global declaration that will tackle animal trafficking.
Conservationists say poaching has reached a crisis point - tens of thousands of elephants, rhinos and tigers are being slaughtered each year.
Mr Chan, who is an ambassador for charity WildAid, said he believed the Chinese government was making progress in stemming the poaching trade.
Go to next video: Bid to save Kenya's elephants