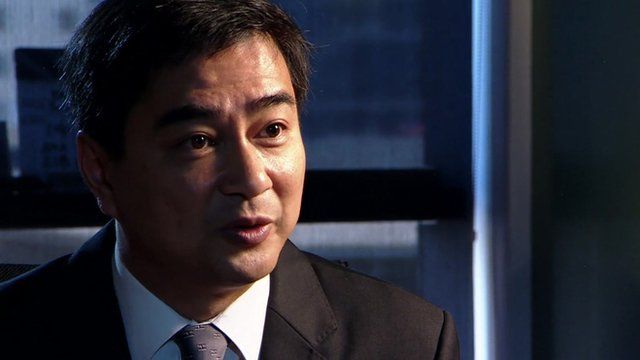 Video
Democrat Party: 'The government hasn't respected the law'
Democrat Party leader, and former prime minister of Thailand, Abhisit Vejjajiva, has told the BBC that the government "clearly has not respected the law".
Thai election officials have warned it could take several weeks to re-stage voting in areas where Sunday's election was disrupted by protesters.
The anti-government protesters halted voting in parts of Bangkok and the south by blockading polling stations.
The Democrat Party, which is allied to the protesters, has been unable to win a majority in parliament for more than two decades.
Speaking to Jonathan Head, Mr Vejjajiva said he did not condone violence.
Go to next video: Ballots cast in Bangkok