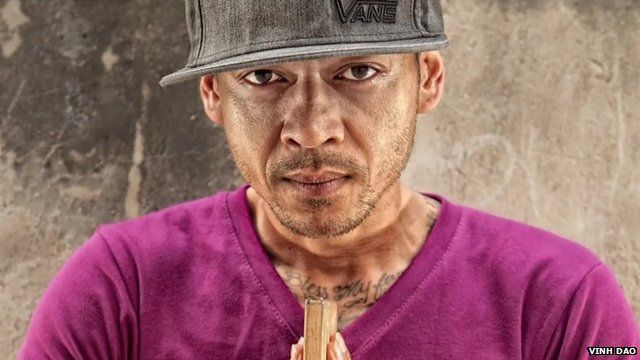 Video
The refugee who went from prison to poetry
Kosal Khiev was born in a Thai refugee camp after his parents fled the Khmer Rouge regime in Cambodia.
He grew up in the US after being granted asylum, and had joined a gang by the age of 13.
At 16, Khiev was involved in a shoot-out in which two people were shot and injured.
As a result, he was convicted of attempted murder and spent the next 14 years in jail.
On his release, he was deported to Cambodia, where he now lives.
Khiev discovered poetry in prison, and credits it with turning his life around.
Video journalist: Helier Cheung
Performance footage from "Cambodian Son" documentary by Masahiro Sugano; courtesy of Studio Revolt
Photos courtesy of Khiev family and Vinh Dao
Go to next video: House arrest challenged with poetry