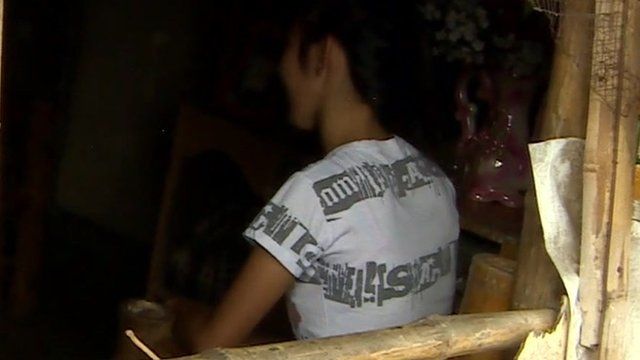 Video
'Cybersex' victim: 'They made me perform obscene acts'
British paedophiles are paying to watch the abuse of children in the Philippines via webcams.
A BBC investigation found one British man organised the sexual abuse of five children from the same family.
Charities working in the Philippines estimate that tens of thousands of children are victims of the trade.
Britain's National Crime Agency has revealed how it is working with the American, Australian and Philippine police to target abusers.
"Lani" was 15 years old when she was offered a job working as a nanny in the Philippine city of Olongapo.
When she arrived there, she was forced to work instead in a so-called "cybersex den", stripping on camera for Western clients.
She escaped with the help of the Preda Foundation charity two years later.
Speaking anonymously, "Lani" told BBC News about her experiences and how they affected her.
Go to next video: Refuge for cybersex abuse victims