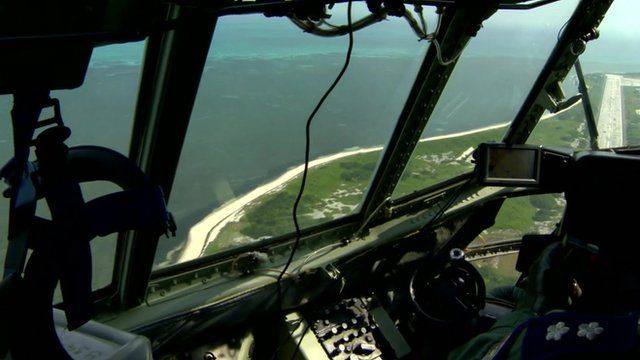 Video
Flight to disputed S China Sea island
The East China Sea has been the focus of tension between various countries in recent months.
China has declared an "air defence identification zone" around the disputed Senkaku/Diayou islands.
Both the US and Japan have said they do not intend to observe the rules implemented by China.
Now there are fears a zone could be imposed in the South China Sea region.
China, Taiwan and Vietnam are among the nations laying claim to small, often uninhabited islands.
Humphrey Hawskley is the first international journalist to be given access to the remote island of Dongsha in the South China Sea.
Go to next video: Tiny island at heart of S China sea dispute